Truly Fantastic Tokyo Attractions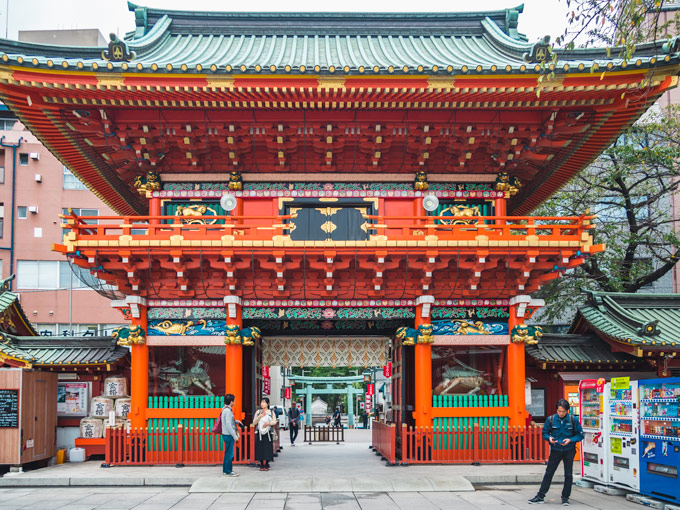 Tokyo is home to some of the world's most renowned attractions. No matter if you are a first time visitor or an experienced traveler, Tokyo offers something special for everyone.
For instance, the Meiji Jingu is a Shinto shrine visited by millions of people annually. It also houses the Meiji Memorial Picture Gallery and Treasure Museum which showcase some of Emperor Meiji's most significant works. You can so easily go to Tokyo with Cathay Pacific and you can see them all.
Meiji Jingu
Meiji Jingu is one of Tokyo's most beloved shrines and worth visiting during your trip. There's plenty to see and do here, such as its torii gate, iris garden, and treasure house featuring portraits of Emperor Meiji and his consort.
The inner garden is full of vibrant blooms, especially during June when irises are in full bloom. You can also visit the Meiji Memorial Picture Gallery to admire 80 large murals depicting significant events in the lives of both Emperor and Empress.
Meiji Jingu can be visited year-round, but be aware that it can get very busy at certain times – particularly around New Years and on holidays. If you prefer a quieter environment, try to avoid coming during these busy times.
Meiji Jingu has several entrances, all connected by Tokyo's excellent train system. For the closest options, try arriving at one of the closest stations – Harajuku, Kita-sando, Yoyogi or Sangubashi are your best bets – before entering through the main shrine building itself.
At the main shrine, visitors can offer their prayers on several altars. Additionally, you may write your wishes on ema (small wooden plaques) which hang up at the shrine and are believed to be received by the gods.
Meiji Jingu, though located in the bustling heart of Tokyo, offers a tranquil haven. The gardens have grown around its buildings and been made possible through donations of pine trees from all over Japan.
At the start of Meiji Jingu's construction, the area was mostly open fields with some pine trees. To create a more spiritual and sacred atmosphere, fast-growing species like cypress and cedar were introduced into the grounds for added growth.
Once the original pines had died off, they were replaced with fast-growing varieties such as oak, beech and camphor – helping to maintain the forest's natural cycle.
Meiji Jingu is home to a number of shrine buildings in addition to its forest. These include a Saisenbako offering box, where visitors can offer their coins as offerings to the gods.
Hamarikyu Gardens
Hamarikyu Gardens is a traditional landscape garden situated along the edge of Tokyo's Sumida River. It was originally constructed by the Tokugawa shogunate during the Edo Period and later acquired by the Imperial Family.
The park's ponds are replenished from the sea and shaped by the tide's flow, while its small teahouses offer a tranquil respite. Plus, there are plenty of trees throughout the garden that bloom with seasonal flowers such as peonies, cherry blossoms and plum trees.
Originally, these gardens were intended to resemble the private grounds of a 17th century Shogun family. After becoming residence for the Tokugawa shogunate, they eventually fell under Imperial control during the Meiji Restoration.
Today, these gardens remain popular with both residents and tourists alike. Their lush landscaping and tree-lined pathways offer a welcome break from the busy streets of Shiodome district.
Visitors to these gardens can take in the beauty of the grounds and even partake in a relaxing tea ceremony at one of the traditional teahouses. These facilities provide an ideal spot to unwind and take in the scenery, plus visitors get to try green tea and Japanese sweets during a classic ceremony.
Teahouses are an ideal way to experience Japanese culture and take in stunning views of the lake and landscapes.
Another distinguishing characteristic of these gardens is their water source – they are connected to Tokyo Bay and draw water from there. As a result, the level of each pond changes with the tides, giving the landscape its distinctive look.
Visiting the garden is an enchanting experience that gives you a true taste of how the royal family lived during the Edo period. The ponds and lakes are filled with fish, while lakes line them with koi carp for an exciting and unforgettable memory.
The garden is an excellent spot to admire the fall foliage, with its plum blossom season in February being particularly stunning. Additionally, spring is a wonderful time to visit as there are numerous flower species blooming during this period.
Tokyo National Museum
The Tokyo National Museum, also known as Tohaku, is one of Japan's oldest museums and must-visit during a trip to Tokyo. Situated in Ueno Park, this museum houses an extensive collection of art and antiquities that document Japan's rich cultural heritage.
The museum houses an array of exhibits from all over Asia, such as paintings, calligraphy, sculptures, ceramics and Buddhist treasures. Additionally it boasts a library, research center and gardens.
This art museum is very accessible and offers a vast collection of items to view. It also provides English information and an audio guide in Japanese (Honkan Gallery), along with artwork from China and India in other buildings.
Plan to spend at least half a day here if you want to see everything the museum has to offer. Exhibitions change frequently, so you may need to make multiple visits in order to experience everything it has to offer.
History buffs will love this museum's impressive collection of swords, armor and other weapons used by the samurai. Explanations on how these weapons and accessories were wielded give visitors an insight into daily life for people during that era.
It is an excellent place to learn about traditional crafts, which have long been an integral part of Japanese culture and history. Examples include bronze casting, metalwork, pottery, lacquerware (urushi), and textiles.
No matter the season, Ueno Park offers plenty of gardens to visit. If you're planning a trip during spring or autumn, be sure to visit Sakura (Cherry Blossom) garden for some beautiful blossoms!
Tokyo National Museum is one of the largest art museums in the world, boasting 117,000 artifacts – of which 89 are considered national treasures. It's also an excellent resource to learn about Japanese history and culture.
The museum boasts six galleries, each one a standalone museum in its own right. Particularly worth checking out are the Japanese Gallery (Honkan), Heiseikan and Hyokeikan buildings which showcase traditional Japanese design beautifully.